Ice-breaker activities
The EFFO training course sometimes brings new groups of people together. Learning is easier when the atmosphere is relaxed. For this purpose, so-called ice-breaker activities create a positive group dynamic and help reduce fatigue and low morale. Contrary to the other activities, these aren't directly related to Ebola.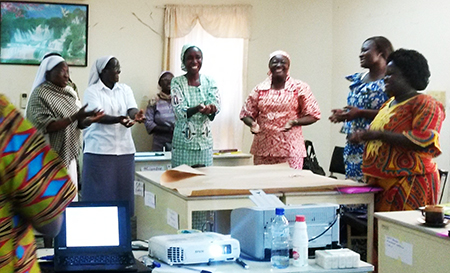 Participants of an EFFO-training during the ice-breaker activity "I've got a ball"
This document presents a range of useful ice-breaker activities and instructions on how to apply them.