EFFO wall
Workshop on plague in Ouagadougou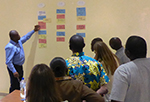 The focus of the workshop in November 2017 was the development and adaptation of training materials for plague. Present EFFO trainers as well as potential new trainers from numerous institutions in Burkina Faso attended the workshop. This allowed the EFFO network to be maintained and further expanded.
Date of issue December 15, 2017PDF (3 MB, File does not meet accessibility standards.)
Culture of error management and incertitude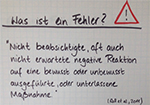 Dealing with uncertainty and with errors is prioritized in the EFFO project and is discussed explicitly during trainings. A first workshop on this topic was conducted together with nurses of STAKOB in Hamburg in March 2017.
Date of issue September 1, 2017PDF (2 MB, File does not meet accessibility standards.)
Personal protective equipment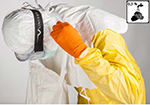 Personal protective equipment plays an important role in an emergency situation. During the Ebola epidemic in West Africa 2013-2016, different protection concepts were used. The EFFO project uses a concept of personal protective equipment which is adapted from Médecins sans Frontières/ Doctors without Borders. Strengths and weaknesses are discussed; there might be better alternatives in the future though
Date of issue June 19, 2018PDF (9 MB, File does not meet accessibility standards.)