Simulation exercises
For the purpose of evaluation the EFFO project conducts simulation exercices. Such exercises are planned and coordinated with the respective hospital. It is fundamental that the daily routine of the hospital is not disturbed by the exercise. Taking care of "real" patients always has priority.
Simulation exercises in Burkina Faso and Senegal
The picture series shows impressions of the simulation exercises and illustrates the course.
BilderstreckeBildVideo 1 / 10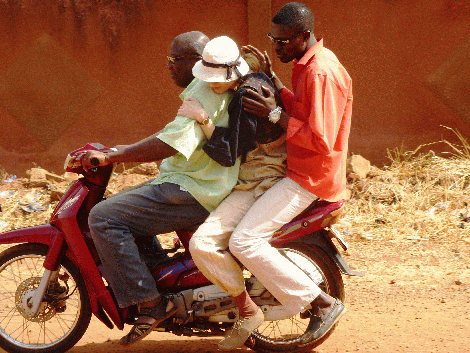 Exercise: An ill patient is brought to the hospital on a motorcycle accompanied by her husband.