EFFO refresher course in Berlin
During the one-week refresher course in Berlin, trainers from Burkina Faso and Senegal were able to get to know each other better and to network with each other.
Photo documentation
Detailed documentation of the event can be downloaded (only available in French).
BilderstreckeBildVideo 1 / 7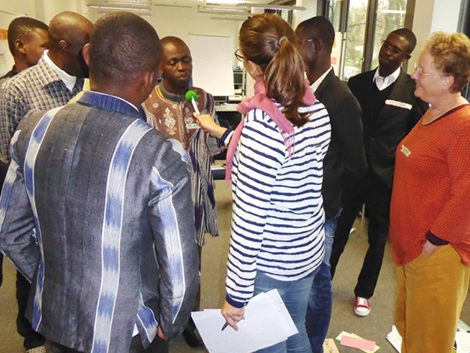 With a sociometry, trainers were asked which methods they prefer in their trainings.